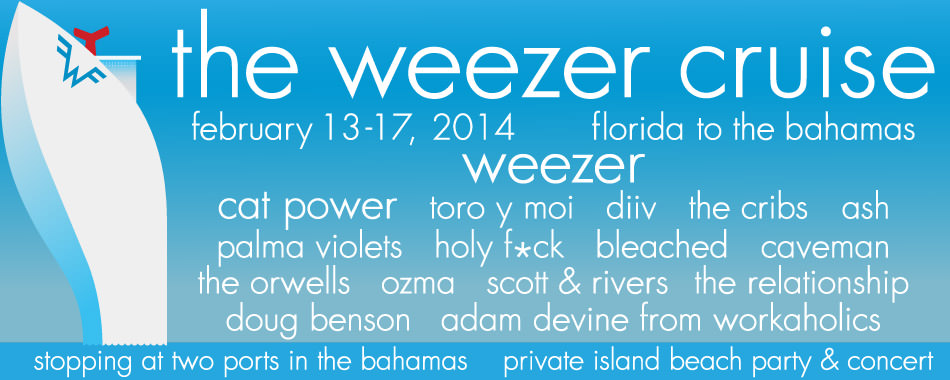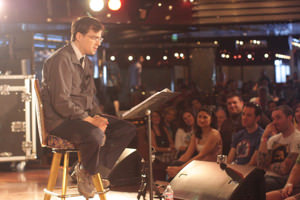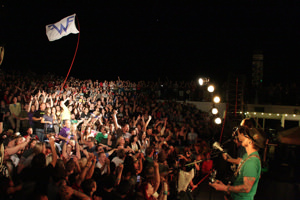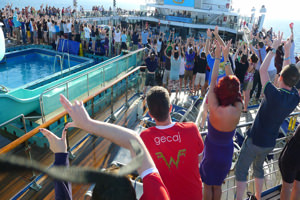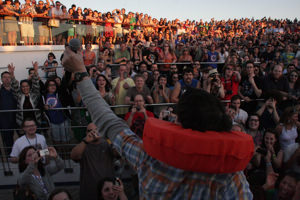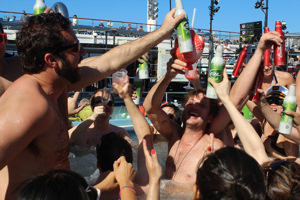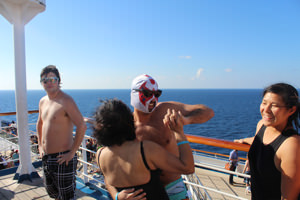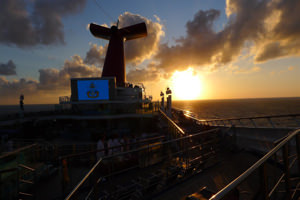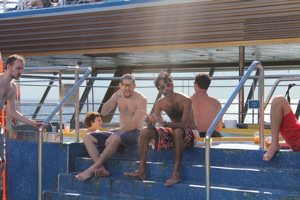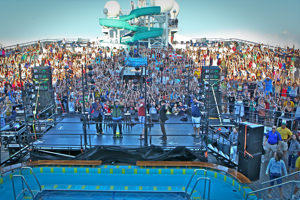 Find your photo with Weezer here

Congratulations to Sotogarcia for winning the weezer cruise youtube contest! They ran a hard fought campaign and rallied the citizen's of Chile to give the weezer cruise some international flavor. They will rock the Cruise with songs in English as well as Spanish.

Thank you to all the bands that participated. We love seeing and hearing the talents of Weezer fans. See you on the weezer cruise!

We are proud to announce that Doug Benson will be joing the weezer cruise!

In addition many activites have been announced including an acoustic set from Scott & Rivers.

Full list of activites can be found here

THEME NIGHTS

Thursday February 13th - WEEZER BIRTHDAY PARTY!

Friday February 14th - Valentine's Masquerade Ball

Saturday February 15th - Death to False Metal Night

Sunday February 16th - Superhero Night!